Crust strawberry tree
Pink, yellow, green, the touches of colour are juxtaposed, they seem to have been applied with a brush, the paint going up along the edge. The two levels of wool underline this play of relief creating the illusion of a pictorial impasto.
Product details
Composition : 100% New Zealand wool
Quality : Hand knotted 86 000 knots /sqm
The dimensional tolerance is +/- 5%
Manufacturing time
Most of our standard size collections are in stock and can be dispatched within 2 to 3 working days.
In the case of a custom-made creation with a change of size or colour delivery times for the 86,000 knots per sqm quality are 20 to 22 weeks.
These estimated delivery times may vary depending on the complexity of the design and the size of the rug.
All our rugs are entirely handmade, from the design to the finishing touches.
The long time between the order of the made-to-measure rug and the delivery is a guarantee of exceptional craftsmanship and the acquisition of a unique rug.
If you would like more information about the traditional and ancestral manufacturing methods of our carpets, we invite you to browse our « Savoir-faire » page.
Shipment and delivery
We can dispatch all collections in stock within 2-3 working days.
We ship to most international destinations. Delivery charges are calculated by weight and processed at the time of ordering. You may have to pay customs and local taxes directly depending on the country.
A door-to-door delivery service is available. If you have any queries, please contact us and we will investigate your request.
For more information, please read our General Terms and Conditions of Sale.
Contact us
You have a crush on this rug but it does not exist in the size or color of your choice? Discover our customization tool and adapt its size, shape and colors to your desires and needs!
Customize this rug
Shipment within 2 to 3 working days

100% secured payment

Free quote
View full details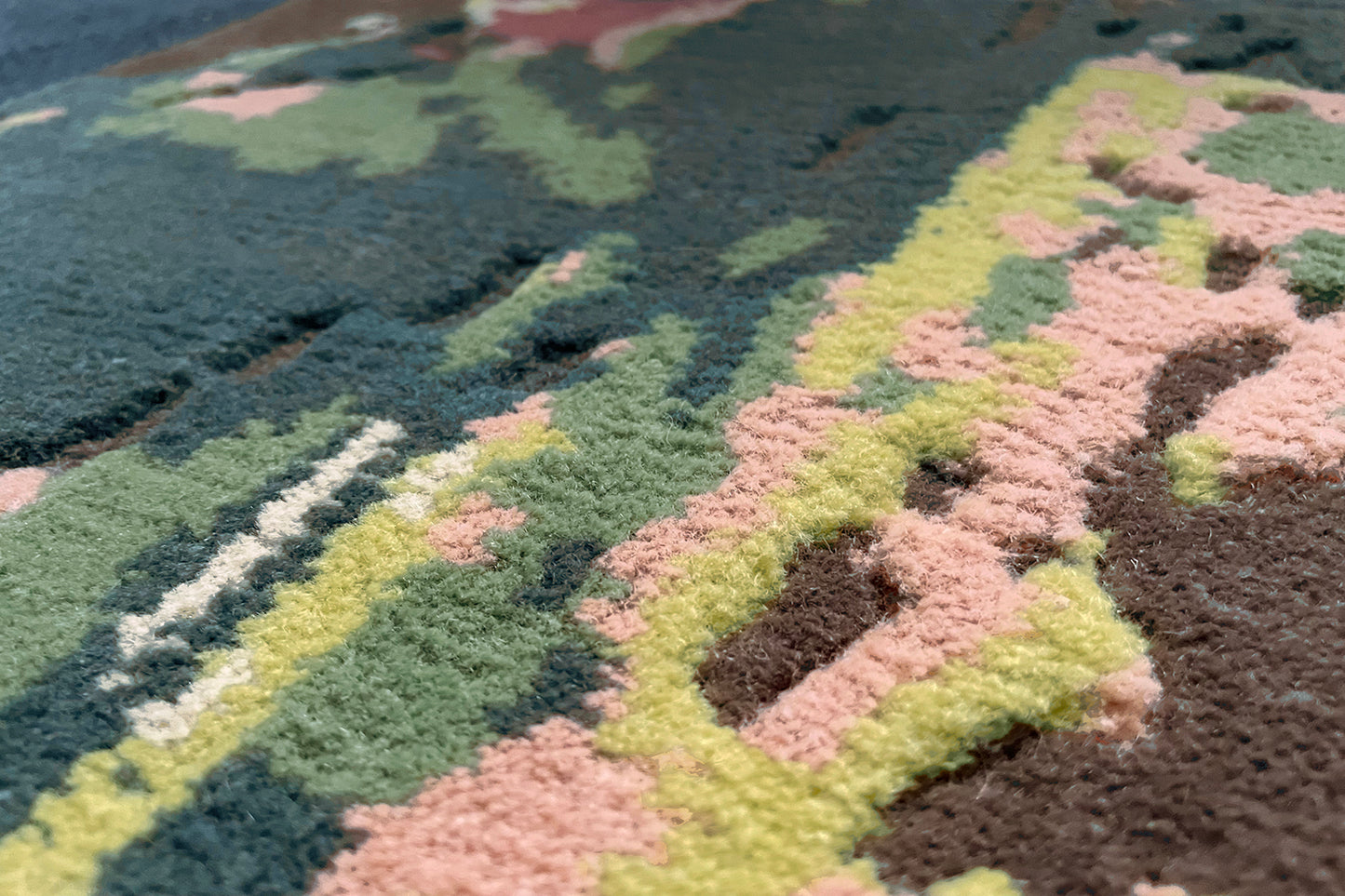 Size of customized rug
Please indicate the size you desire in centimeters :
Minimum required size for this rug is m².
Get a quote