Ocean deep blue
Just as with Feng-Shui, the simple presence and dominant blue shade on this rug set a soothing atmosphere. The circular movement produces a wave motion and inspires meditative contemplation, while the synergy of colours and abstract composition calls for relaxation.
Product details
Composition : 74% New Zealand Wool + 26% Viscose
Quality : Hand knotted 86 000 knots /sqm
The dimensional tolerance is +/- 5%
Manufacturing time
Shipment and delivery
We can dispatch all collections in stock within 2-3 working days.
We ship to most international destinations. Delivery charges are calculated by weight and processed at the time of ordering. You may have to pay customs and local taxes directly depending on the country.
A door-to-door delivery service is available. If you have any queries, please contact us and we will investigate your request.
For more information, please read our General Terms and Conditions of Sale.
Contact us
You have a crush on this rug but it does not exist in the size or color of your choice? Discover our customization tool and adapt its size, shape and colors to your desires and needs!
Customize this rug
Shipment within 2 to 3 working days

100% secured payment

Free quote
View full details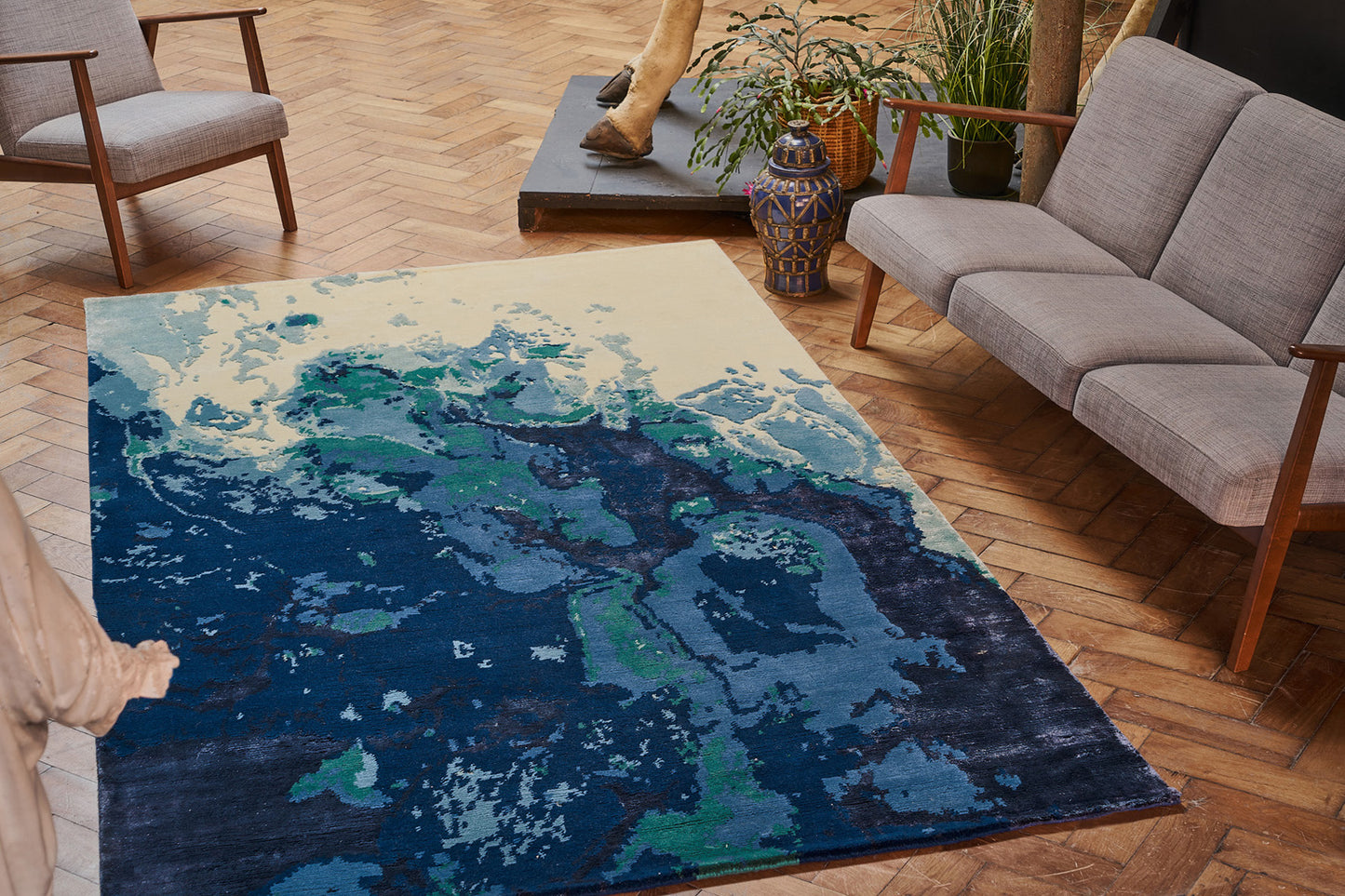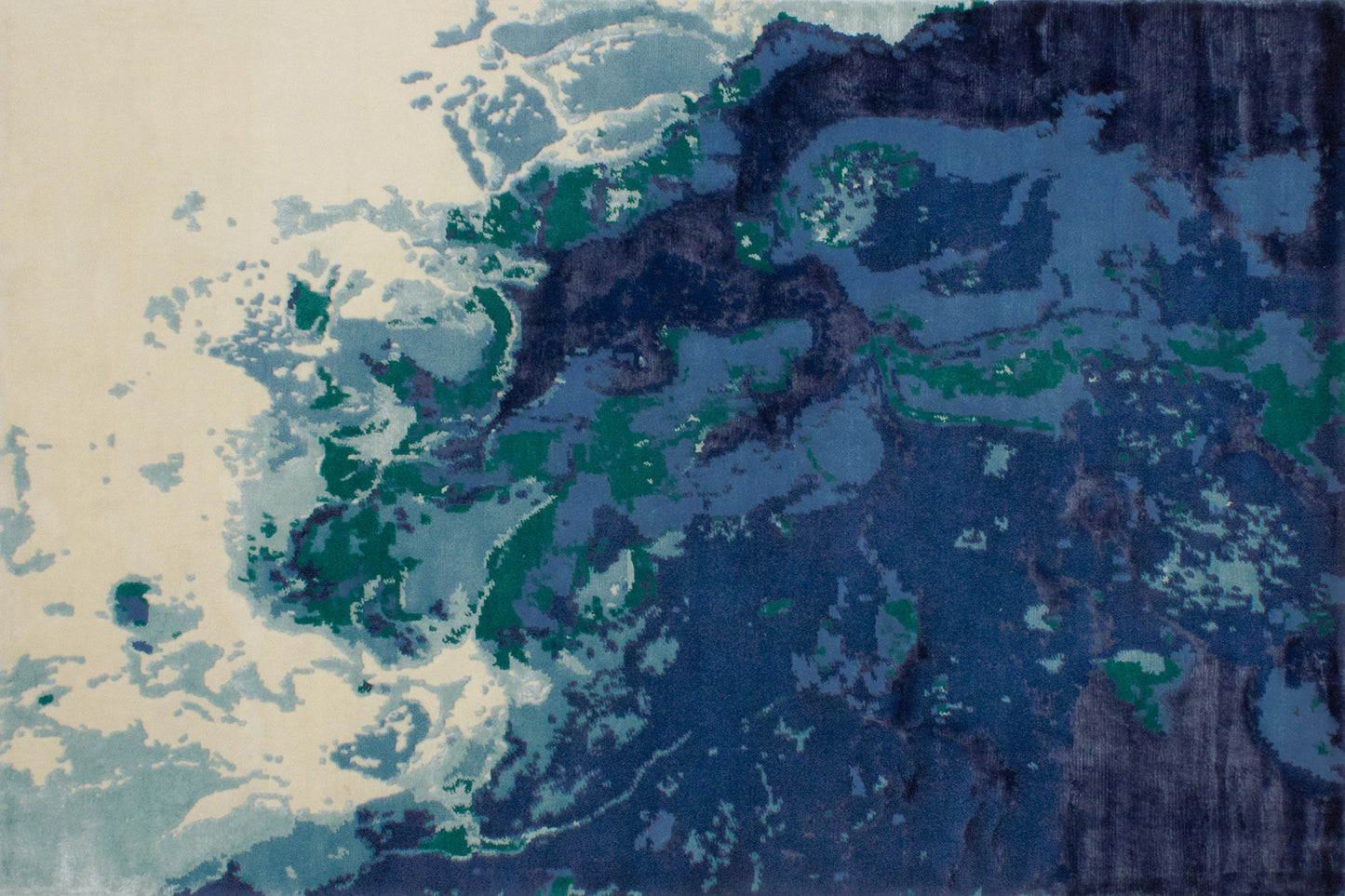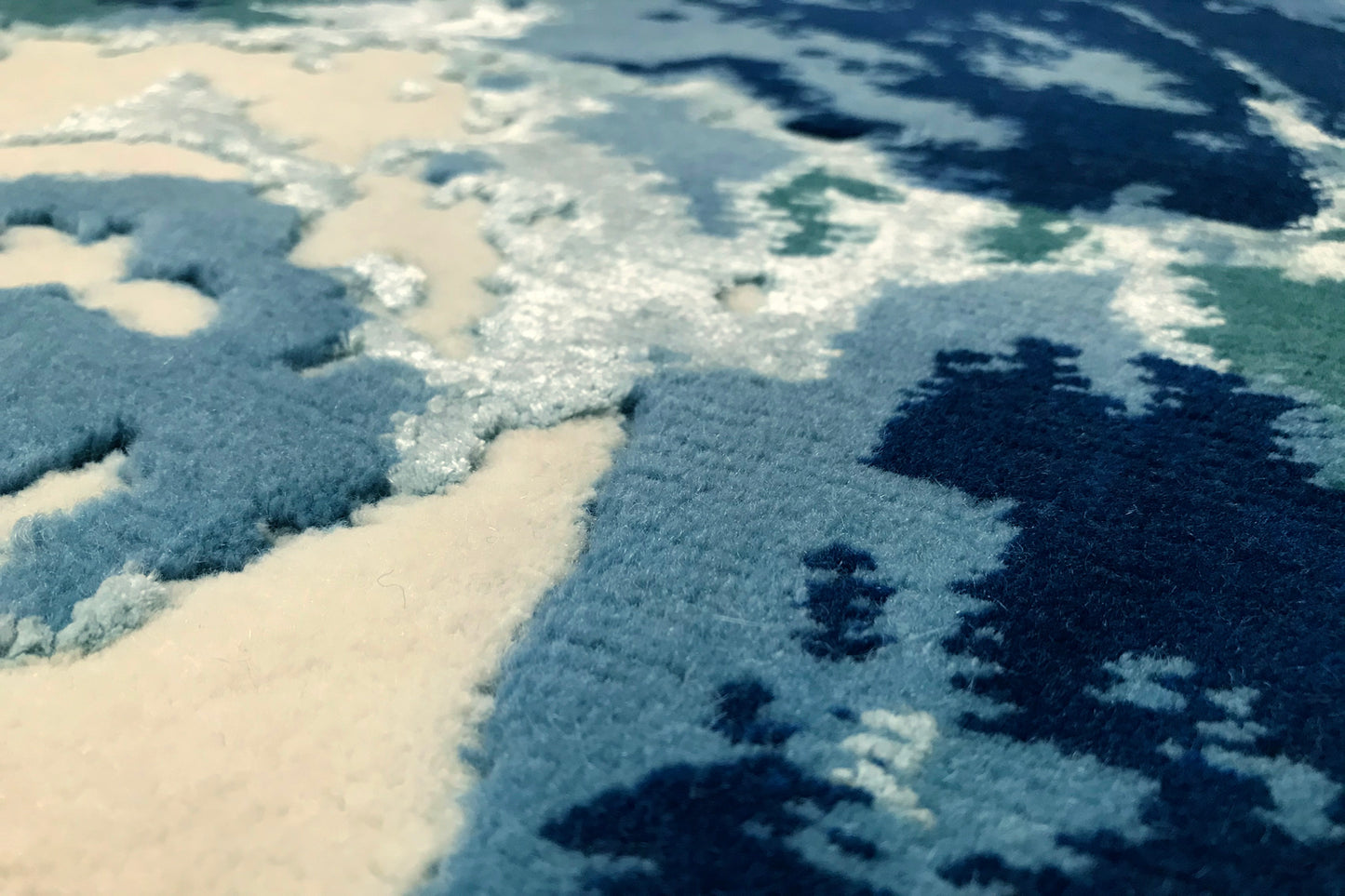 Size of customized rug
Please indicate the size you desire in centimeters :
Minimum required size for this rug is m².
Get a quote